Viz - Music Visualization Software
A Powerful tool for graphics animation and creation 
Viz is a one of a kind live coding music visualization tool that performs deep level audio analysis for graphics animation and creation. Viz is powerful, flexible, fast, and performable with features that suit the needs of the next generation media artist. We've designed a very compact and intuitive user interface that allows you to tightly control how the music impacts the visuals. You can easily monitor features of the music and tweak parameters on the fly, creating visuals that perfectly complement the soundscape.
Features
Fast & Intuitive user interface
In-depth sound analysis
Works in almost any DAW
Live coding
Quickly import pics/videos
Tons of Presets
Easy export and sharing tools 

Audio Controls
Much of our in-the-field research was spent determining what musical qualities are the most salient to visualizing sound. The result is that Viz extracts a highly refined control set of audio metrics from the music, including amplitude, pitch tracking, noise, and brightness. In addition, we split the signal into its low, middle, and high frequency bands, allowing you to target specific instruments. We also dig into the pulse of the music, detecting the beat and listening for hits on the kick and snare. We provide two step sequencers that allow you to easily work with these audio metrics.
These audio metrics are expertly extracted and utilized to animate graphics in Viz, where the intuitive ensemble of audio controls allows visual animations to organically fuse with the flow of the music right out of the box.
Live Coding
Viz is built with performance and improvisation in mind, which is why we decided to include a live coding interface. This allows you to see and edit shader code in real-time, actually updating elements within the visualization. We have included helpful features such as parameter highlighting and built-in uniforms so you can quickly and easily see what is going on and build complex geometries in a matter of minutes. The code editor lets you know if and where your code won't compile so you can always know what is going on while in front of the audience or when experimenting at home. 
For non-programmers, Viz is a perfect way to begin experimenting with code in a friendly environment since you can simply tweak and modify a library of example preset shaders that come with the software. While working with Viz shaders you will actually learn the same OpenGL code that powers many apps, games, and works of art. 
If you don't want to do any coding, the extensive list of presets in Viz are ready for you to use with your music. Plus, you can customize many of the visuals by easily importing your own pics or movies.
Using Viz
Viz operates as a standalone application. However, unlike any other visualization software, it also uniquely integrates with a digital audio workstation as a plug-in. Viz is available in VST and Audio Units formats, so it can be used in most DAWs. This is immensely powerful because with Viz in your DAW, you can now fuse your audio and visual creation. As you work on your audio tracks, you can simultaneously create and refine your visualizations. In turn, your visualizations give you feedback on the details of the audio. This audio/visual interplay allows for synchronization like never experienced before.
Viz in Action
We designed Viz to be as light and as flexible as possible. Most importantly, Viz enables distributed computing via the open sound control protocol (OSC). This is very powerful, as it releases Viz from the confines of a standard single controller/projector design. Viz can easily be configured to broadcast to multiple projectors in various locations, or set up to interact with other tools - for instance interactive lighting, phones, or even game engines!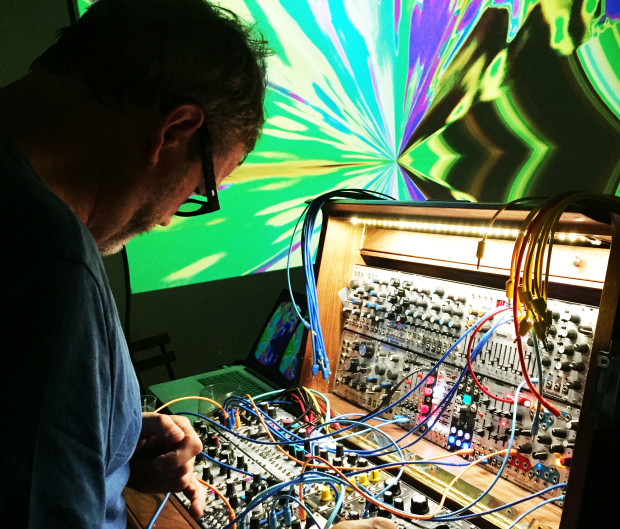 Viz is perfect for the EDM scene, as visualizations can be either performed live or tightly choreographed to suit the music and energy of the crowd. We have been using Viz at clubs, parties, and art shows in Southern California, where the intensity in the venue reaches new levels as people party and dance to animations from Viz. 

NOTE: we have currently suspended our version for Windows but are working to get it up and running again soon. Please stay tuned!
System Requirements
Operating System
Mac OSX 10.12+

Hardware
2 GHz+ CPU recommended
Strong graphics card recommended (NVIDIA GeForce GT 750M 2 GB or better)
8GB+ of RAM recommended

Plugin Host
Viz runs as both a standalone application and a AAX/AU/VST/VST3 plugin. For the plugin version a compatible host is required. All major hosts have been tested (Pro Tools, Logic, Ableton Live, Cubase, Digital Performer, etc.) but there are no guarantees that less popular hosts will work perfectly. Here is a list of all known issues:

Ableton Live can start to slow down visually (not audibly) when there is a large amount of graphics process happening in Viz.
Purchasing a single license for Viz gives you complete ownership of the software to use on whatever computer you want.